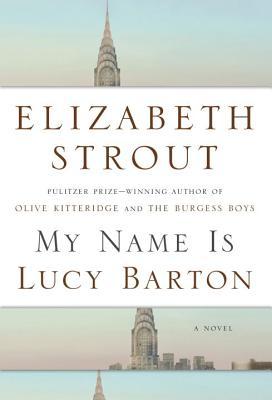 My Name Is Lucy Barton by Elizabeth Strout
My rating: 3 of 5 stars
A lot of writers have themes they like to explore with character and plot. The same goes for Elizabeth Strout in this book, except that she doesn't bother with the character and plot. The book is short. The reason it's short is because is all tell and no show. It's oddly coy and self-aware, like a really long blog entry. Because of this, I stopped reading twice to check if this book is truly fiction and not memoir.
This seems intentional, but why Strout intended it is lost on me. I love long, diary style blogs, I've been reading them since the mid '90s, but I still don't understand why someone would create a fictional version of something like one. It's like painstakingly creating a replica of an abstract expressionist painting using tiny brushes to capture every splatter mark.
Lucy did start growing on me towards the end, but alas, she isn't real. The mother character is a strange presence through the Lucy's eyes. I kept hoping that the mom would turn out to be ghost or a figment of the Lucy's imagination. That might have added a layer of complexity that would've made this story make sense to me.
Edited 6/17/17 to add:  I thought that was the strongest aspect of the book was her examination of family relationships.  She touches on the trauma, maybe even abuse, she experienced as a child, but yet, expresses deep love for her family members.  I just wish she had gone deeper into that experience.  I loved the way Lucy summed up her experiences in often profound ways, but the telling of the experiences themselves felt distant to me.